Extraordinary events yesterday in London. The UK Prime Minister's special advisor, Dominic Cummings, allowed himself to be maneuvered into a position that no special advisor wants to be in – that of needing to explain themselves to the media, on the record.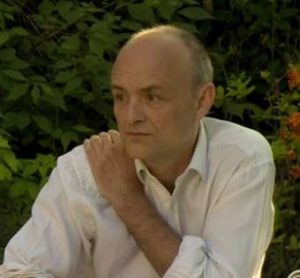 Consequently, the world got to see Cummings, the PM's man behind the curtain, squirm in his chair in the garden of Number 10 Downing Street, as he doggedly stuck to his story about why he broke the COVID-19 lockdown.
Surprisingly, technology didn't come up at all – I was expecting a journalist to ask why Cummings needed to be physically back at Number 10 to carry on helping out with his "critically important" work when everyone else is making do with Zoom and other conferencing technologies. This was a missed opportunity for a journalist to hand Cummings a shovel to dig himself a bigger hole. It's only a few weeks ago that Cummings' boss Boris Johnson boasted about holding the UK's first Cabinet meeting over Zoom, after all.
As the world watched, several questions appeared to surprise Cummings. As the UK PM's special advisor, he does not generally do media briefings – instead, he helps put words into the mouths of others. The "spad" is someone supposed to have their finger on the pulse of public opinion, and at all times, prepared to help their charge respond to his fair share of tricky questions. Therefore, today's performance was either a very clever act, or Cummings is genuinely too close to the topic at hand to have been able to take that step back and think rationally – a key quality for which special advisors are paid.
Worse still, Cummings talked himself into a hole by saying he'd made "other mistakes" that were bigger than his decision to drive up a cottage in Durham – in his major role in the UK Government's heavily-criticized handling of the COVID-19 pandemic. Then he rubbed salt in his own wounds by bringing up the fact that back in 2019, he'd warned of the impact of Coronaviruses.
For more than an hour, Cummings sat and squirmed in his boss' back garden – stumbling over his sentences as he tried not to say anything else incriminating – then answering the same question, again and again, from a parade of journalists. It was clearly a painful experience for him – and required all his concentration to remain patient and calm.
The weakness in Cummings' story appears to be his drive to the popular tourist town of Barnard Castle – 30 miles from the cottage in Durham where he was sheltering. In discussing the necessity and purpose of this trip, Cummings struggled to justify how he had "exercised judgment".
However, he started today's session with a major disadvantage – something Cummings himself is unaccustomed to – which was the weight of public opinion – in this case, the collective levels of public anger around his lack of judgment, from people who themselves have made sacrifices to help avoid the spread of COVID-19 – only to find that one of the key proponents of the lockdown had interpreted the rules differently. Although Cummings of course did not resign today – he said he had not even considered it – it certainly was an "extraordinary political spectacle" as the BBC put it.
And despite not being fired by the UK Prime Minister, Cummings is damaged by the whole incident. It has exposed a chink in the armor of the so-called architect of Brexit, placing a big question mark over one of his core qualities as a special advisor: That of the soundness of his judgment.
Special advisors are – by the nature of their job – shady characters. Their role is to stay behind the curtain and to help their charges to shine. It's not a very common thing for an advisor to come out and answer questions – on the record – especially on live television.
When the story started to boil a few weeks ago, the UK Government failed to damp it down – which was admittedly a tricky task, considering the apparent hypocrisy of Cummings' actions – and this led to the UK Bank Holiday weekend media frenzy.
Although Cummings' defiant stance will grab the overnight headlines, the story is far from over. At midday on Wednesday, it's Prime Minister's Question Time – where you can expect Johnson to get a grilling from Labour leader Sir Keir Starmer.
For the man behind the curtain, staying hidden away, pulling the levers, is the place to be. Once the spotlight is on you, the story is already out of your hands. And with complaints from the UK media for the last few months about "selective briefings" to certain favored media outlets and journalists, it's hardly a surprise that Dominic Cummings got a battering.
Footnote: There are a lot of unanswered questions – several people have been in touch with questions they would have asked, ranging from how Cummings considered himself fit to drive; whether he actually had "man flu" and not COVID-19, and even how he gets such great fuel consumption from his Land Rover Discovery (max range around 500 miles – as the London-Durham-Barnard Castle-Durham-London trip totals 580 miles). In terms of using a public statement as a mechanism for getting the "true facts" on the table, this play has not worked for Cummings.