Duncan Brown has returned to IDC in a significant new role within the EMEA organization, after 16 months with a vendor. As newly appointed Vice President, European Enterprise Research, Brown takes on a 40-plus strong analyst team including Software, Services, Accelerated App Delivery (AccAD), Artificial Intelligence, Channels and Ecosystems.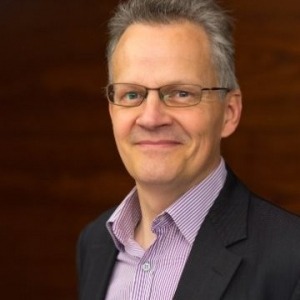 It's a broad remit in a newly created role. London-based Brown reports to Chief Analyst Phil Carter in Munich. The European Enterprise Research team includes practice leads Neil Ward-Dutton (AI), Philip Carnelley (software), Carla Arend (cloud), Margaret Adam (services & channel) and Jen Thomson (accelerated application delivery). Notably, Brown is not taking over the strong Cyber-Security practice he helped build during his last tenure at IDC, between June 2015 and October 2018. Security remains under the stewardship of Dominic Trott, now "firmly established" and who continues to report to Carter.
Brown (LinkedIn, Twitter) is focused on "driving the 'new'" and one of the areas under the microscope is Ecosystems – essentially merging services and channels research. He will also be working closely with Marta Muñoz across IDC's research areas on digital society impact assessment, covering ethics, diversity and sustainability.
"We all need to get our heads around the extent that IT purchasing decisions are being driven by sustainability, and how they fit into a broader digital society – which is close to becoming a major consideration," he comments.
With a wry smile, Brown acknowledges that it's his "third and final" stint at IDC, noting that he's "signed in blood this time". He says a stint at vendor Forcepoint helped deepen his understanding of the analyst advisory landscape and provided a sharper view of the competitive positioning of IDC versus rival analyst firms.
Missing the "wider perspective" was a key driver for his return to an analyst role, which he describes as his "natural habitat". As VP European Enterprise Research, Brown is placing a strong focus on team development and thought leadership, and will work with sales, marketing and consulting to help build IDC's European business.
Our take: Brown's departure for a vendor was a big loss for IDC – although his previous role was quickly and ably filled by Dom Trott. This new role – especially with its focus on what's new – means Brown has a much wider remit, backed by a wide range of resources from the analyst teams within his organization. Maintaining that strategic view to provide future-facing insights will help make IDC more relevant to the C-suite.