Anatoli Olkhovets has taken over at Gartner Peer Insights – earning a promotion to Group Vice President and replacing Richard Cho, who departed suddenly before Christmas.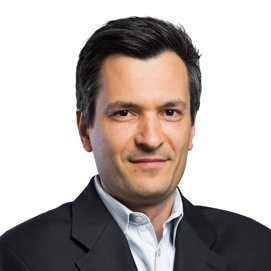 Olkhovets is another former McKinsey alum, alongside Gartner CEO Gene Hall and Peer Insights predecessor Cho.
Joining Gartner in August 2018 from a product management role at Opera Software, Olkhovets took responsibility for the company's media portfolio and its data insights platform, data science products, and user experience innovation for Technology & Service provider clients.
Olkhevets' LinkedIn profile shows his keen interest in AI and machine learning: Is this a hint as to Gartner's future direction for Peer Insights? Our playbook, Enterprise Peer Reviews, predicts that the use of AI as part of the vendor recommendation process is coming soon.
Peer Insights is Gartner's platform for peer ratings and reviews on enterprise technology solutions. Over the last 12-18 months, it has been adding upwards of 15,000 enterprise reviews per month, pushing Gartner's total review inventory north of 300k.
The main difference between Gartner Peer Insights and other enterprise review sites – notably G2, TrustRadius, and IT Central Station – is that Gartner's reviews are fully anonymized, reducing opportunities for vendor marketers to leverage reviews.
Educated at the Moscow Institute of Physics and Technology, Olkhevets holds a doctorate in experimental physics from the elite Cornell University and began his career as a research scientist at Lucent.
Enterprise Peer Reviews: A Playbook for Vendors is the definitive guide for CMOs in understanding and implementing effective strategies to manage enterprise peer reviews. It's available from Destrier Research.