Gartner has gone all-in on gamification in its six-monthly update to the Peer Insights methodology – both for vendors and for reviewers. 
Among updates to Gartner methodology in the update for vendors from Peer Insights chief Anatoli Olkhovets is a welcome change to the review process – which can take reviewers up to 30 minutes. Gartner is responding by changing the survey to group all the required questions on the first page. Once reviewers get past that, they are thanked for their insights and offered the change to "submit and be done", or to continue and add additional contextual info.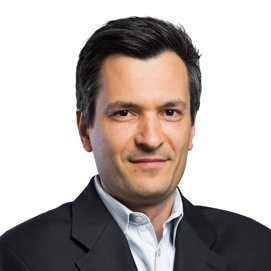 Peer Insights Group VP Olkhovets observed that 70% of users chose to continue and provide additional detail in pilots. He says completion rates increased and the time requirement dropped. This is good news for vendors since Gartner currently has the highest rejection rates of all the main enterprise peer review sites at around 35% – with this data tracked in our definitive guide, Enterprise Peer Reviews: A Playbook for Vendors.
The Covid crisis has also led to a surge in the number of fake reviews, with Gartner also observing that vendors "would not believe" the number of reviews submitted with junk text – to achieve the minimum word count. We think vendors may be partially to blame here, especially for any incentive program based on providing a screenshot of a successfully-submitted review.
Gamification for vendors and reviewers
New incentives are intended to keep Gartner top-of-mind for reviewers, including a new Peer Insights Plus package that unlocks three months' access to selected Gartner research, advanced Peer Insights search curated and weekly news updates from selected sources – as a reward for submitting an accepted review. Olkhovets observed that the typical Peer Insights reviewer has access to eight enterprise software apps. So if they are persuaded to write one review per quarter, then refresh after two years, they can enjoy continuous Plus access to Gartner research.
For vendors, the gamification (aka "engagement program") asks for a senior-level commitment to Peer Insights via an online pledge form (no further details yet available but we bet it will include some agreement to a quarterly review), the "prominent" use of a "write a review" widget on external websites, the use of a "Gartner-approved programmatic sourcing strategy" (which sounds similar to the TrustRadius TRUE initiative) as well as scoring 25 or more reviews per market, per year. Achieve that to unlock multiple new widgets and a "high volume of data-rich, representative reviews available for your prospects to explore" as well as "exclusive Readership Analytics" including interest ranking and demographic data.
Olkhovets says the typical Peer Insights visitor has the same profile as a Gartner client – a senior executive who is a budget holder or decision-maker. And this is where the gamification angle for reviewers falls down: surely most reviewers, if they are senior execs, will already have some form of Gartner access?
Today's update also reconfirmed the vendor-sponsored incentives that we covered a couple of days ago. And the Gartner-funded gift card program is sunsetting, as we expected. Olkhovets said the program was launched more than four years ago and noted that Gartner "invested heavily in the future" to help Peer Insights off the ground. Vendors currently running Gartner-funded campaigns now have until the end of September to wrap these up. In the future, Gartner funding for incentives will be available exclusively to new vendors signing up for their first Peer Insights program.
Our take
The introduction of gamification finally answers one of the biggest questions related to enterprise peer reviews, which comes up all the time: What's in it for a reviewer? Until now, Gartner has kept Peer Insights largely separate from its own, firewalled research – except for Voice of the Customer reports.
The summer 2020 methodology updates see Gartner flexing its muscles by making Peer Insights sticky for enterprise buyers. It's a give and take relationship – if you want to take advantage of Gartner insights, give us a review. Capping this access at three months is just enough to get an executive hooked – deepening on the content available  – and a great incentive to write another review to retain access.
For vendors, introducing a minimum threshold of reviews to unlock – or keep access to – a dashboard with enhanced analytics is a riskier move, as it will increase the divide between vendors who are already active and those yet to take the plunge. One of the major objections we often hear from vendors looking to get started, but not sure how, is "how do we ever catch up with the competition", and a 25-plus review threshold isn't going to make that any easier. Perhaps it's a sign that Gartner thinks the enterprise peer reviews market is maturing.
Are you interested in learning more about how how to approach enterprise peer reviews or sharing your views? Drop us a line