It's been a debate that has rumbled on for several years: Should Analyst Relations professionals working for enterprise vendors be taking responsibility for managing their firm's peer reviews?
There's a growing list of reasons why AR people should be leaning in on enterprise peer reviews. Market developments so far in 2020 include Gartner shifting the sourcing of all vendor-provided references for Magic Quadrants to its Peer Insights platform – and there are more industry developments soon to be announced.
But should AR be going as far as taking ownership, within their organization, for peer reviews?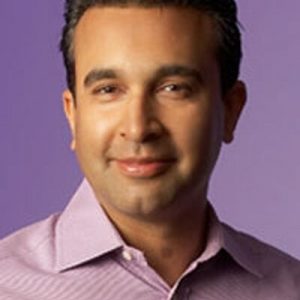 To drill into this question in more detail, Destrier's Simon Jones – author of the definitive Enterprise Peer Reviews Playbook for CMOs – is hosting a September 29 IIAR webinar with TrustRadius CEO Vinay Bhagat. We'll discuss whether Gartner and what TrustRadius cheekily dubs the 'legacy analyst firms' can still hold the key to the enterprise buyer, and outline the implications for AR professionals of the continued surge in popularity of review sites like TrustRadius.
This isn't a debate about whether industry analysts will be replaced by peer reviews! Nor will we go down the rathole of arguing against Gartner's dominance of analyst advisory in the enterprise. Instead, this webinar will focus on providing insights and advice for Analyst Relations professionals who want to know what to do next, and why, when it comes to engaging with peer reviews.
Note: This is a webinar for members and potential new recruits to the IIAR – the Institute of Industry Analyst Relations. Simon is IIAR Board member for Membership and Operations.
Here's the webinar registration page.